LoopFuse OneView Features Overview
Marketing Dashboard
Dashboards provide a real-time, up-to-the-minute view across all of your Sales and Marketing activities, down to fine-grained detail on touchpoints with prospects, companies, CRM Leads, and CRM Contacts. From Email Marketing open and click rates, to the number of Leads created per hour within your CRM, our dashboards have it all.
Email Marketing
Build awareness and interest using our easy-to-use and powerful email campaign solution. OneView's integrated Email Marketing capabilities enable you to create great-looking email campaigns, personalized with recipient contact information. Powerful analytics and reporting help you fine-tune your ongoing email campaigns.
Inbound Marketing
Analyze and track search engines, keywords, referring sites and direct traffic reaching your site. Discover what content marketing web pages and assets are most valuable to visitors and readers of your site.
Lead Capture
Marketing Automation starts with a Lead. Our Lead Capture Forms integrate seamlessly with your current website forms, allowing you to automate the process of capturing, funneling (in to your CRM), and qualifying leads.
Lead Nurturing
Lead Nurturing fully automates the process of qualifying prospects in to Leads or keeping your existing customers' attention. OneView's Lead Nurturing module is capably of analyzing every touchpoint with a particular prospect; website activity, contact information, email activity, and even real-time integration with your CRM.
CRM Integration
Bi-directional integration with your CRM provides a fully-automated process for capturing, qualifying, converting, and measuring Leads, Contacts, and Opportunities. Additional plugins augment our CRM integration, providing sales personnel with real-time information on every Lead.
Lead Scoring
LoopFuse OneView allows marketers to quickly create powerful lead scoring rules through the use of our lead scoring wizards. There is no complex coding, or hard to figure out syntax, so marketers can enter and maintain rules quickly.
Lead Management
By tracking all visitor activities and centralizing registration information, we empower marketers to segment leads into separate groups with similar properties or activity profiles. With our automated programs, organizations can better manage responses from prospects while simultaneously focusing sales reps on the highest value prospects.
Marketing Reports
In-depth reports designed to aid marketers in establishing actionable insight to their lead generation, capture and qualification methodologies. Our Reporting module covers every aspect of marketing across your database, including: prospects, website analytics, visiting companies, email performance, and CRM activities.
Social Monitoring
LoopFuse OneView provides easy-to-use integrated social monitoring capabilities in one consolidated platform, so you can easily be part of the conversation in real-time.
Third-Party Integration
LoopFuse OneView integrates seamlessly with popular Content Management Systems, Help Desks, CRMs, and Third-Party Business Directories, just to name a few.
Get a free Loopfuse Demo here.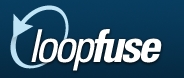 Sophisticated yet Simple-To-Use Marketing Automation