A 30 Day Small Business Marketing Automation Review

I'm doing a review of my transition from no real marketing automation to the use of Prophet by Avidian Software.
Disclaimers: I recently interviewed the CEO of Avidian and they were kind enough to donate one license to me for my review. I will always however, be completely honest about my experiences. All descriptions are "at-the-time-of-writing". We do our best to be accurate but accept no liability for errors or omissions. Please do your own due diligence before buying any software solution.
Licensing Cost / Model
The company offers a hosted or "cloud" version (called Prophet on Demand) that as well as versions that are installed on your own computers with an annual fee that I must assume comes with some sort of upgrade and support for the annual fee. Hosted versions of any software generally always come with upgrade support since they are hosted on the web or on the provider's networks. I like that their web site lists clear, simple pricing programs. This is a sign that the company is small business friendly and is uncommonly refreshing when compared to most marketing automation providers.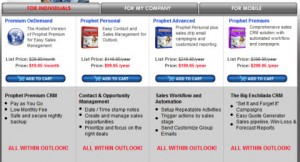 Learning Curve
I've not yet installed the program but I am going through a series of video / screen shot tutorials that they provide on their web site. This is a really nice feature. I can envision that these tutorials could speed up adoption and training of sales personnel because you can instruct someone just to go to these tutorials before they begin using the program or you could possibly use them in a classroom situation to train several salespeople at once.
The tutorials are narrated well and organized into easy to follow sequences that guide you through understanding the program. They are easy to find on the Avidian web site and could be referred to on an "as-needed" basis as well. The tutorials are the first thing one is presented with upon logging in…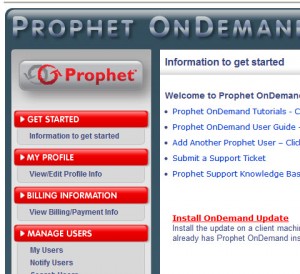 I've gone through most of the tutorials up to the Workflow feature (which I don't think is included in my version anyway). I think I'm ready to install the software on my computer. I have some misgivings about integrating the software related to how it will affect my contacts but in the worst case scenario, I will have a back up and can always revert to that. I don't think I can stress enough, the importance of having a backup of your contacts before you attempt a big change to how you are working with them. In fact I plan to do a Windows System Restore Point just before I begin. I'll let you know how it goes.
More to come…