Marketing Automation and the ideas around it are often confused by industry jargon that is created for a variety of reasons.  In some cases jargon is created to better communicate a new idea.  In most cases it is used to "differentiate".  But the truth is that it often confuses newcomers.  I don't like it and I because I care about what words, terms, acronyms, and concepts mean, I often spend too much time deciphering other people's jargon.
That's why I'm creating a post called, "What Else Is It Called?" for my Ideal Marketing Automation Cycle.
First, here is the cycle: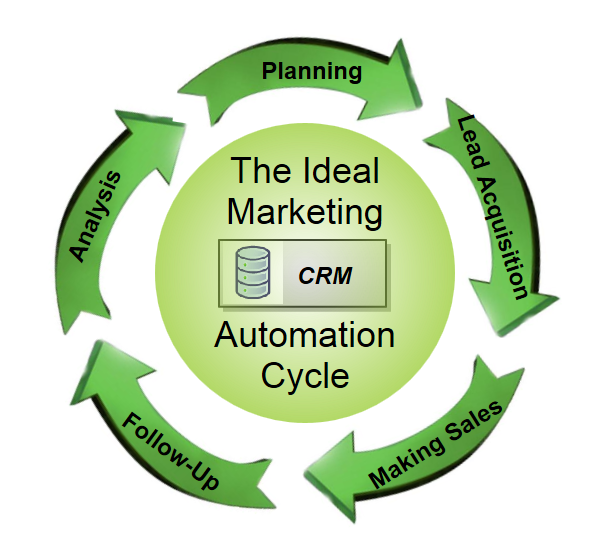 The cycle contains 5 simple marketing concepts that often can be automated:
Planning
What Else is it Called?
Ideation
Branding
Positioning
Creating Buyer Personas
Creating a Unique Selling Proposition (USP)
Lead Acquisition
What Else is it Called?
Lead Generation (Lead Gen)
Demand Generation (Demand Gen)
Making Sales
What Else is it Called?
Conversion
Closing Sales
Cross Selling
Upselling
Renewals
Reorders
Follow-Up
What Else is it Called?
Marketing Automation (current definition)
Lead Nurturing
Lead Recycling
Auto-Response Marketing
Customer Relationship Management (CRM)
Lead Scoring
Analysis
What Else is it Called?
Analytics
Optimization
A/B Testing
Multivariate Testing
Response Tracking
Usability